Country: United States (Fremont, California)
Industry: Computer Hardware (Enterprise Storage)
Apps Implemented: CRM, Sales, Inventory, Purchase, PLM, Manufacturing, Subscriptions 
Implementation Type: Odoo Online

Over the past few years, businesses have been moving their data to cloud services in droves. It seems like everything is migrating to 'the Cloud'. This means that more and more companies are digitally placing, storing, and interacting with their data, information, and programs over the internet, as opposed to on their own hard drives. This is why security is frequently discussed alongside the cloud. Companies today are looking for more control over their data and information, but also want cost effective options with failsafe mechanisms to protect them from data loss. Security and the explosion of data and information have created the market for storage that puts more power in the hands of the client, software-defined storage. Software-defined storage refers to software independent of the underlying hardware that it manages that manages virtual storage locations, creates data policies and protocols, and can replicate as well as back up data in multiple secure locations to avoid a single point of failure scenario. 


SoftIron Floats to the Cloud
What does SoftIron do? They build the cloud. SoftIron started in 2012 as a science project spun out from an incubator where the 3 founders, were working at the time. The project started when they got some silicon, built a board, wrote some software, and combined it all to make a computer. This computer was a server, the first ever to be powered by ARM64-v8 hardware. A jumping off point for the use of open source software that could be fine-tuned to the specific needs of each client. 

Since its founding in 2012, SoftIron has sought to make their business and its offerings more open and interoperable with other systems. They run at wire speed, their core software is open source, and they have their own custom Linux platform which is specific to the hardware they build. While traditional vendors build or buy hardware from generic manufacturers, SoftIron designs every single piece and component to the hardware and software except for the silicon itself. They do their manufacturing here in the US via their location in Fremont, California as well as additional operations out of London. 


SoftIron's Software-Defined Hardware

Legacy Systems Cause Dysfunction
The initial push towards choosing Odoo was driven by the need for purchase and inventory management using a modern and interconnected software platform. SoftIron was running Quickbooks for everything. For their team, Quickbooks was substantial for generating purchase orders but was critically inefficient for inventory management, especially for their multiple warehouses. The European branch is a separate entity meaning they needed to manage an entirely separate stock and operation. They wanted to be able to flip between two companies easily rather than manage them from separate (disconnected) virtual locations.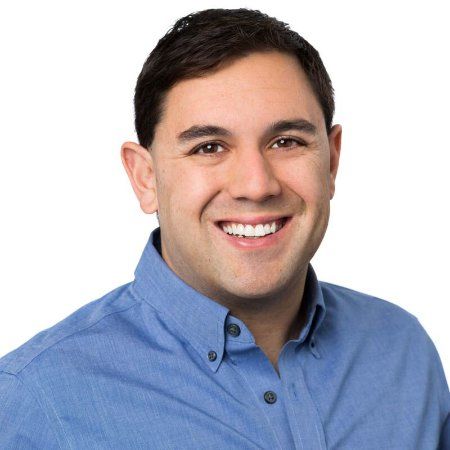 "Odoo's flexibility and modularity enables us to do things differently, the way we want to. When a module is released we have confidence that it has been tested. Confidence that the module will provide us what we need to get where we strive to go."

Jason Van der Schyff, VP of Operations
They were looking for something that was designed for small business, scalable, and easily customizable without paying the huge costs associated with traditional enterprise software that has been refactored for SMBs. Another key element of their search was to find a software solution that would allow for the ability to implement on an as-needed basis (starting small and scaling later). Some additional factors were the similarities between the business philosophies of Odoo and SoftIron. Most of their competitors operate on an enterprise model that gives no hint at the expected costs. SoftIron identifies this as a common problem in the storage industry and prefer to do business a different way. They believe in transparency, traceability, and accountability for their clients, and saw a similar methodology in Odoo's business model.


A New System, A New Hope
"The fact that Odoo offered the ability to get an integrated CRM module in a couple of clicks was huge!"
Odoo was a prerequisite for SoftIron's growth. Now SoftIron is integrating, or has integrated, parts of Odoo deeply into almost all of their core processes from production and manufacturing to sales and web presence. This full-scale integration allows them to avoid making API calls out of the network and makes scaling incredibly fast and easy. When SoftIron encounters a systematic challenge, they know that there's a module for it. One of the biggest benefits for SoftIron has been the ability to get good visibility over a geographically fractured company which has been a huge cost saving function for them. Odoo enabled centralized billing, traceability through the manufacturing process, and real-time intel on their inventory and orders, all in one interface.
SoftIron has big plans with Odoo. They want to introduce subscription based hardware which is novel to their industry. They offer full or hybrid cloud solutions and the option to host their servers on premises. It has since turned into one of the most innovative Enterprise Storage companies competing in the data storage space.
Not sure if Odoo is right for your business?
Schedule a demo with one of our Odoo experts and find out how you can be Odoo's next Customer Story!
About SoftIron

SoftIron makes the world's finest solutions for the data center. The company's HyperDrive, software-defined storage portfolio is built on Ceph and runs at wirespeed while HyperCast delivers the best density and value for video and real-time streaming. SoftIron unlocks greater business value for enterprises by delivering great products without software and hardware lock-in. 
More info at https://softiron.com