Country: Netherlands
Industry: Services
Implementation Partner: B-informed
Odoo Account Manager: Laura Koedam
Apps Implemented: Sales, Accounting, Timesheets, Project, Events
Number of Users: 280
Company Size: 280
Implementation Type: On-Premise
About Quint
Quint is a leading digital transformation consulting firm with a track record of over 25 years in technology consulting industry. The primary goal of Quint is to bring together the world of business technology. To achieve this, Quint offers a variety of services including designing and operationalising the digital process; sharing knowledge and organising collaborations that accelerate the change and innovation for companies undergoing a digital transformation. Support for organisations occurs via consulting, training and technology. Quint completes over 250 projects every year and currently operates in over 48 countries. Core regions include; the Netherlands, Spain, Malaysia, Japan and India.
Learn more about Quint at:
https://www.quintgroup.com/

​
A Scattered Landscape

Prior to implementing Odoo, Quint was using a variety of applications for CRM, project management and finance. Previous software used include .NET application, Microsoft Dynamics CRM and a custom (in-house) developed software. With its various applications, Quint was operating on a scattered landscape. There was limited to no integration between all the different applications which resulted in double work and limited visibility on Quint's entire operational flows. Furthermore, due to the inflexibility of the applications, the company was unable to add its specific desire functions resulting in the inability to run the business how they wanted to run it.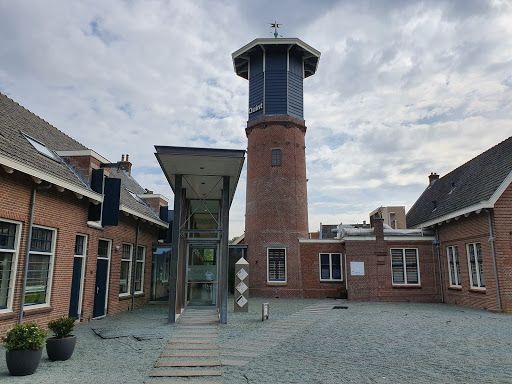 ​
Integrating Odoo
The scattered landscape and inflexibility of the applications left Quint searching for a new software system. Following personal research into ERP softwares on the market, Quint came across Odoo. What initially persuaded Quint to use Odoo was the ease of customisation to the company's needs, the roadmap of the platform and the developer community. 
Using an agile approach and with the help of
B-informed
, Quint implemented the following Odoo Apps;
Contacts
,
Sales
,
Project
,
Timesheets
,
Accounting
,
Employees
and
Leaves
. These specific apps were implemented because Quint places a strong focus on their people and clients, so intuitively, it was a priority that the Odoo system was first used to support these processes. 
Once the core was implemented, Quint found it made sense to add extensions to the platform that further enhanced their client service. Following the successful implementation of the first set of apps, Quint implemented;
CRM
,
Events
,
Documents
and
Sign
using the one-app-at-
a-time approach. 
"Odoo helps to run a data-driven marketing operation with a great positive impact on our lead-to-deal ratio."
- Jeroen Raijmakers, Head of Marketing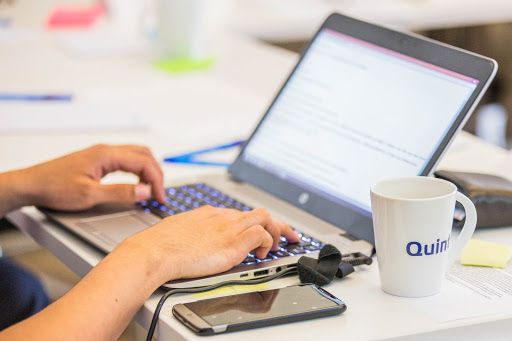 ​
Running Business the Quint Way
Quint has found Odoo easy to use without having to read large manuals. Thanks to Odoo, they are now able to run the business in the way they want with their specific desired functionalities. 
"Odoo is the most intuitive system I have ever worked with, it is self explanatory."
- Dennis Nassette, Financial Accountant
Odoo has enabled Quint to monitor consulting projects more closely, both on their current status and in their forecast. By having this, they are able to steer more proactively resulting in less overruns. Training logistics are handled and fully automated by Odoo. Trainees get their training information and materials at set times prior to the training event. This has reduced office workload and improved customer satisfaction.
At any place, anytime and on any device, Quint has instant access to their core software. By having all core operations handled in Odoo, Quint has managed to improve its efficiency and ability to connect. They are now able to implement a system with tighter controls without losing flexibility. Odoo enables just that. The consultancy industry is one that changes rapidly. With Odoo, Quint has a solid backbone that enables them to not only keep up with this pace, but stay ahead.
"With Odoo it is easier than ever before to analyse our data and link different aspects of our operations which helps us in defining and fine-tuning our strategy."
- Jeroen Brink, Finance Director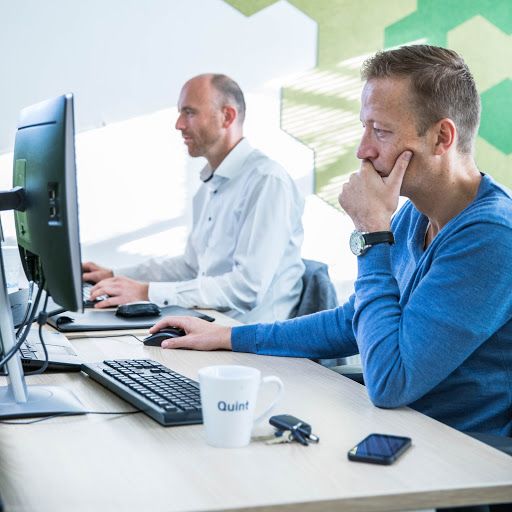 ​