Industry: Defense Technology

Location: Bangalore, India​​

Apps Implemented: Accounting, Approvals, Inventory, Manufacturing, Purchase and Sales
Employees: 200
Odoo Users: 100

Design, Develop and Deploy!

​Globally, the art of war is changing from being merely offensive to an all-encompassing, versatile approach that attacks, shields and provides other tactical advantages like breaching the enemy's defense and rapidly taking over control in conflict zones. An effective strategy needs capable technology to sense, process and exchange information in a connected ecosystem.​
​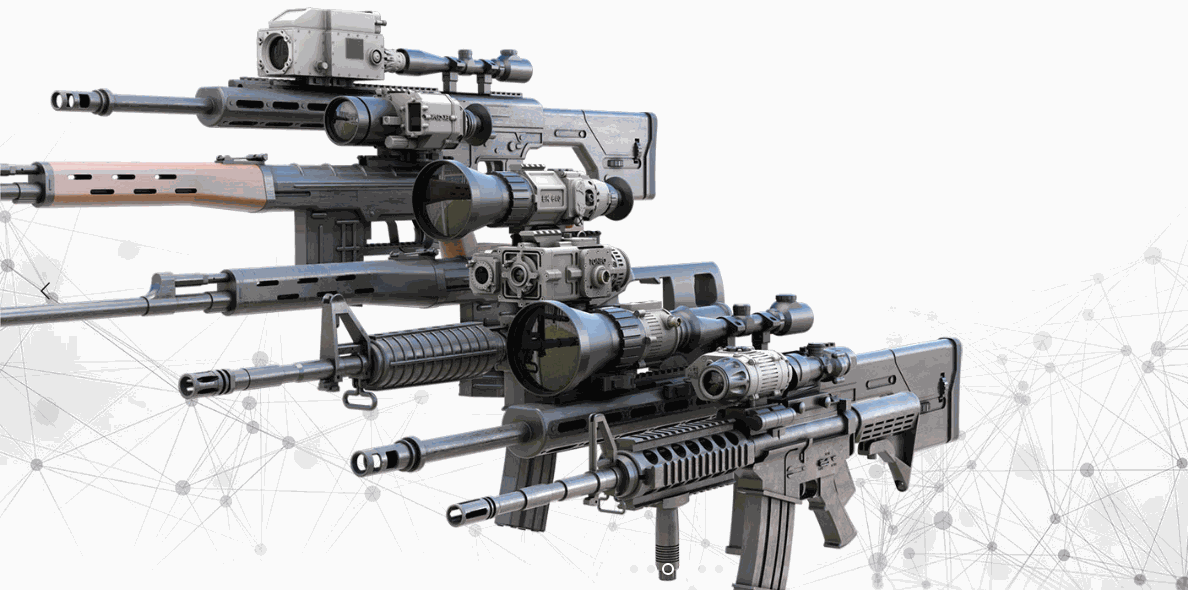 ​














​Defense technology startup, 'Tonbo Imaging' builds advanced imaging solutions that help security forces "see" in any environment or lighting condition, decipher and make real-time decisions. These solutions are deployed on guns, tanks, battleships, drones, aircraft and other military munitions for rapid decision-making, thereby reducing casualties and boosting mission effectiveness.​


​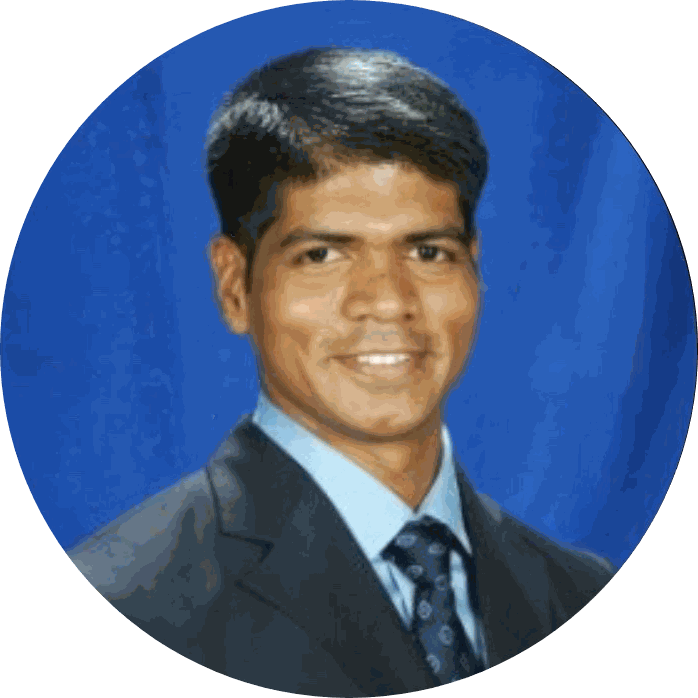 "Odoo is a force multiplier for startups. Odoo gave us a good platform for our business to be set up easily, operated, customized and affordable also."
- Lt. Commander D. Rajendrakumar (Retd.), Director Programs
​

​​​​
​In India, Tonbo Imaging's solutions have secured a noteworthy entry on every electro-optics and night vision program, both under the Ministry of Defence and the Ministry of Home Affairs. In addition to the military, Tonbo Imaging also caters to commercial applications including mining, autonomous driving systems, and traffic management. Tonbo's innovations are deployed in more than 25 countries and R&D operations are spread across offices in India and Lithuania.​


When a Champion Meets a Champion!

Tonbo Imaging is on a mission to leverage innovation in sensory technology by their advanced imaging solutions. Meanwhile, Odoo is helping them to get there faster. With the number of manual and cumbersome processes rising rapidly across the business, Tonbo Imaging needed a robust, reliable and more integrated approach.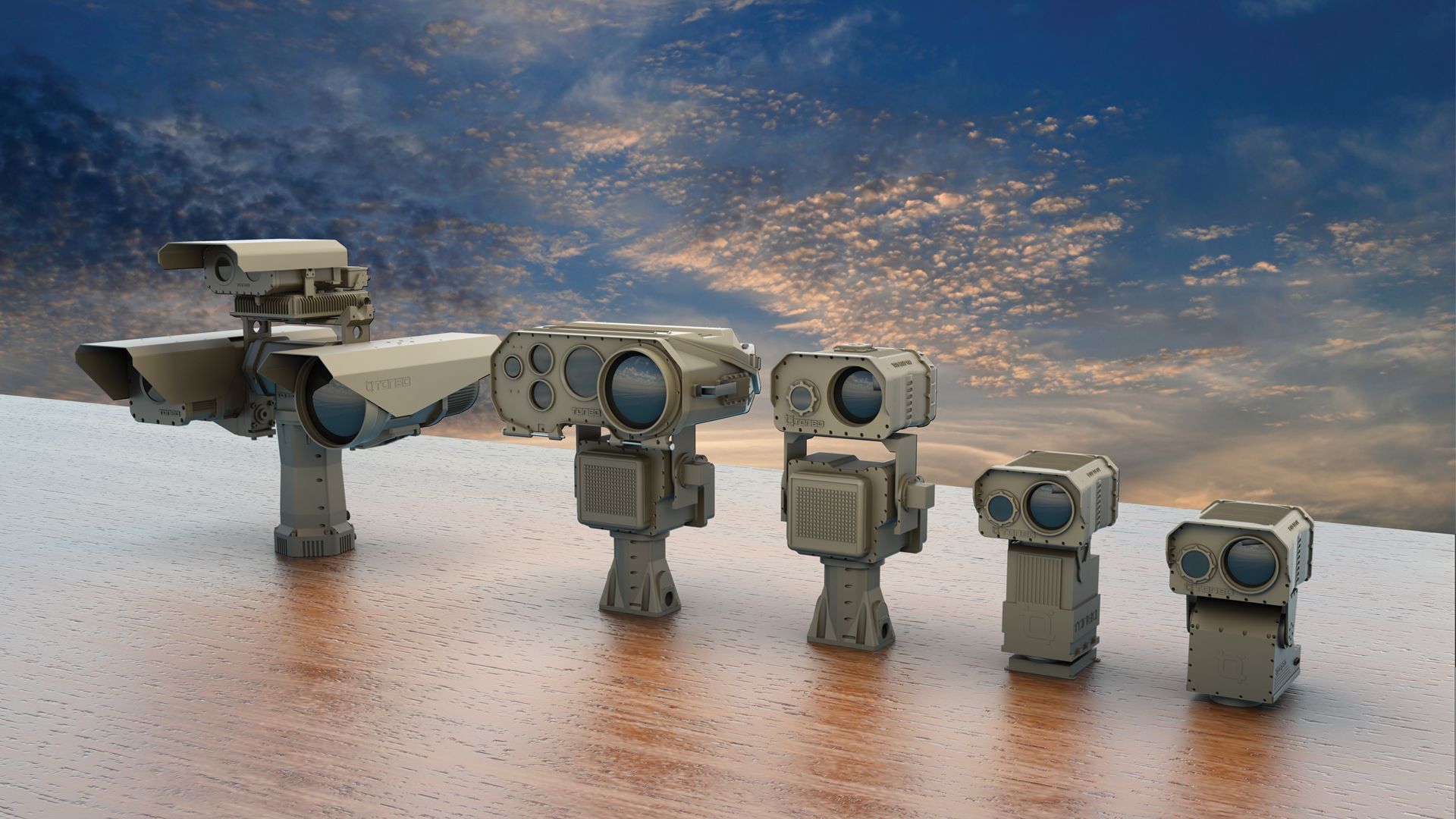 ​
It turned to Odoo for a solution that could automate the processes and help them accomplish organizational goals. With tools like Sales, Inventory, Manufacturing, Purchase, and Accounting, Tonbo Imaging can track and view everything it needs to know about its products, purchases, and sales.
"Previously, most of the processes were laborious and required manual intervention", shares Lt. Commander D. Rajendrakumar, Tonbo Imaging. "The evolution from manual processes to automation helped us a lot. Odoo is comfortable to use, easy to implement and provides excellent customer support."
Tonbo's goal is to make it easy for employees to do their job. An imperative Odoo feature that can eliminate serious business chaos is Odoo's web-based and mobile-based access. Employees can manage all their business operations from the palm of their hand. Furthermore, Odoo elucidates processes like Inventory management, order processing, and sales so units can spend less time in the manual processes and more time in fruitful tasks.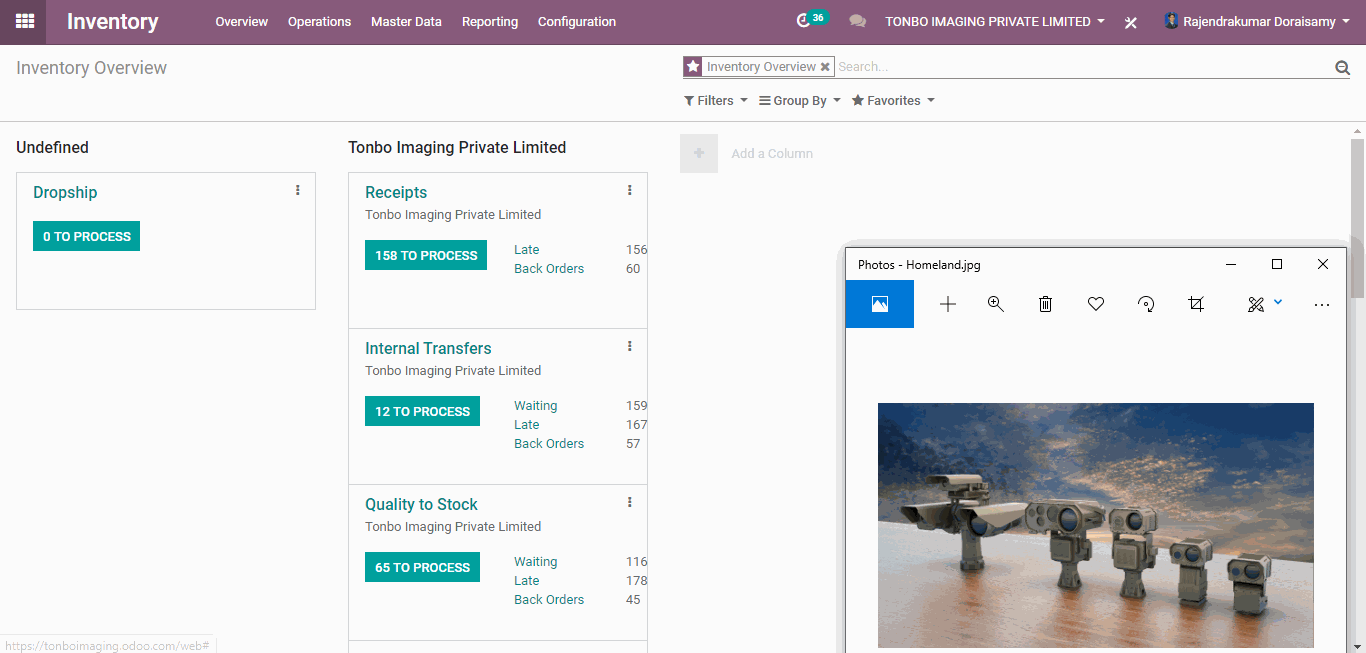 The Tonbo team loves Odoo's mobile accessibility. They can work effectively from anywhere in the world with just an active internet connection.
Raising The Bar With Odoo

Tonbo Imaging now has 200 employees spread over 5 countries of which 100 are Odoo users. It encourages employees to work in a more organized, efficient and effective way with advanced features like tracking, analysis, forecasting, order replenishment, auto-inventory update and much more.
The best part is that it allows collaboration between different teams with the same data and insights. These seamless integrations across the teams result in greater transparency and awesome user experience through all the business operations.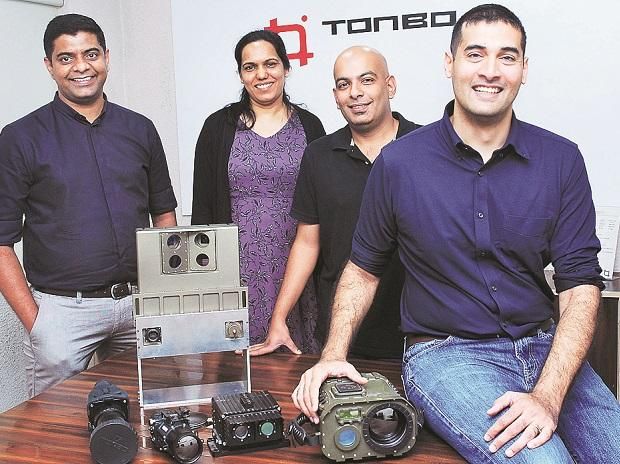 ​​​​​​
The Path To The Future

To cope up with the rising business demand, Tonbo Imaging wants to integrate other Odoo tools with the rest of their business operations. When asked about their future plans in Odoo, Lt. Commander D. Rajendrakumar stated, "the support from the Odoo team is highly noteworthy and commendable which ensured the speedy implementation.  In FY2020, we have plans to move our Sales, CRM and HR modules to Odoo." This will further boost their productivity and help them scale their business much faster. To add further to Rajendra Kumar, "it has been a great collaboration between Tonbo Imaging and Odoo." Tonbo Imaging has immensely added great value to Odoo by helping to include some key processes which were not earlier part of Odoo.
Are you ready to take your business to the next level?
We're always ready to help!