Company: Just Analytics
Country: Vietnam, Singapore
Implementation Partner: Port Cities
Industry: Big Data Analytics
Company Size: 80+ employees
Number of Odoo Users: 76
Odoo Apps Implemented: Sales, CRM, Project, Timesheet, Expenses, Invoicing, Documents, Helpdesk, HR Applications
About Just Analytics

Founded in 2011, Just Analytics is a data & artificial intelligence consulting firm that supports companies in understanding and analyzing data to make smarter business decisions. The company's branches are located in Vietnam and Singapore, as its team of IT experts provides top-quality solutions (in business intelligence, artificial intelligence, and big data) throughout Asia.
With a clientele base of over 150 SMEs and large corporations, Just Analytics procured one of the esteemed
'Microsoft Gold Partner of the Year Awards' in 2019
. And despite facing giant competitors like KMPG, Accenture, and Ernst & Young in the Data & AI industry, the company proves that it's possible to get to the top through collective team efforts and persistence.
Odoo: The Right System For Continual Growth

Hemanta Banerjee, the founder and chief architect of Just Analytics pioneered the business idea with the co-founders after encountering many poor software implementations that failed to meet customers' expectations. He then built on years of experience in leadership roles in consulting and product management for SAP and Oracle before diving into entrepreneurship.
At the early stage of the business, Just Analytics used multiple software solutions: Fast, Quickbooks, Office365, Asana, and others. However, they soon came to realize that in order to grow, they need to be independent of a scatter of stand-alone systems, they needed to connect to platforms. Hemanta calls it "The Solution of Three Platforms": a platform for IP, a platform for delivery, and a platform for operations. 

After setting up an off-shore center in Vietnam (for delivery) and investing in the development of Guzzle (the core offering for data engineering on the cloud), Odoo became their choice for operations. Hemanta browsed numerous ERP solutions with special concerns about the customizations needed to fulfill their business needs. Owing to his extensive experience in the IT field, he was confident in adopting either a Salesforce-based platform or a fully-integrated ERP like Odoo. And of course, the latter was the winner!


Climbing the Ladder to Success
Just Analytics was motivated to implement Odoo as the software's fully-integrated applications and flexible customizations accommodated their project strategies. The company wasted no time and joined hands with one of Odoo's leading partner in Asia, Port Cities, to set up a bottom-up implementation plan (from Point of sales to Delivery operations) for maximized profitability. They were ready to climb the ladder up to see how high their profit margin could grow with Odoo.


"Port Cities' intention is always to do a good job. Even if there have been unexpected situations along the way, our experience is very positive overall. You guys are awesome!"
- Hemanta Banerjee, Founder and Chief Architect of Just Analytics

In the first step of their Odoo implementation, the core business processes were documented with the integration of Sales, CRM, Project, and Timesheet apps. Afterwhich, Expenses, Invoicing, Documents, and Helpdesk were implemented to streamline the administration and attain a 360-degree overview of costs. And in their most recent project with Port Cities, Just Analytics went to integrate even further to digitizing their HR agenda.

"I call it Odoo 3.0. We are now focused on the people side of the process: How we streamline hiring, goal setting, performance management, etc," says Hemanta.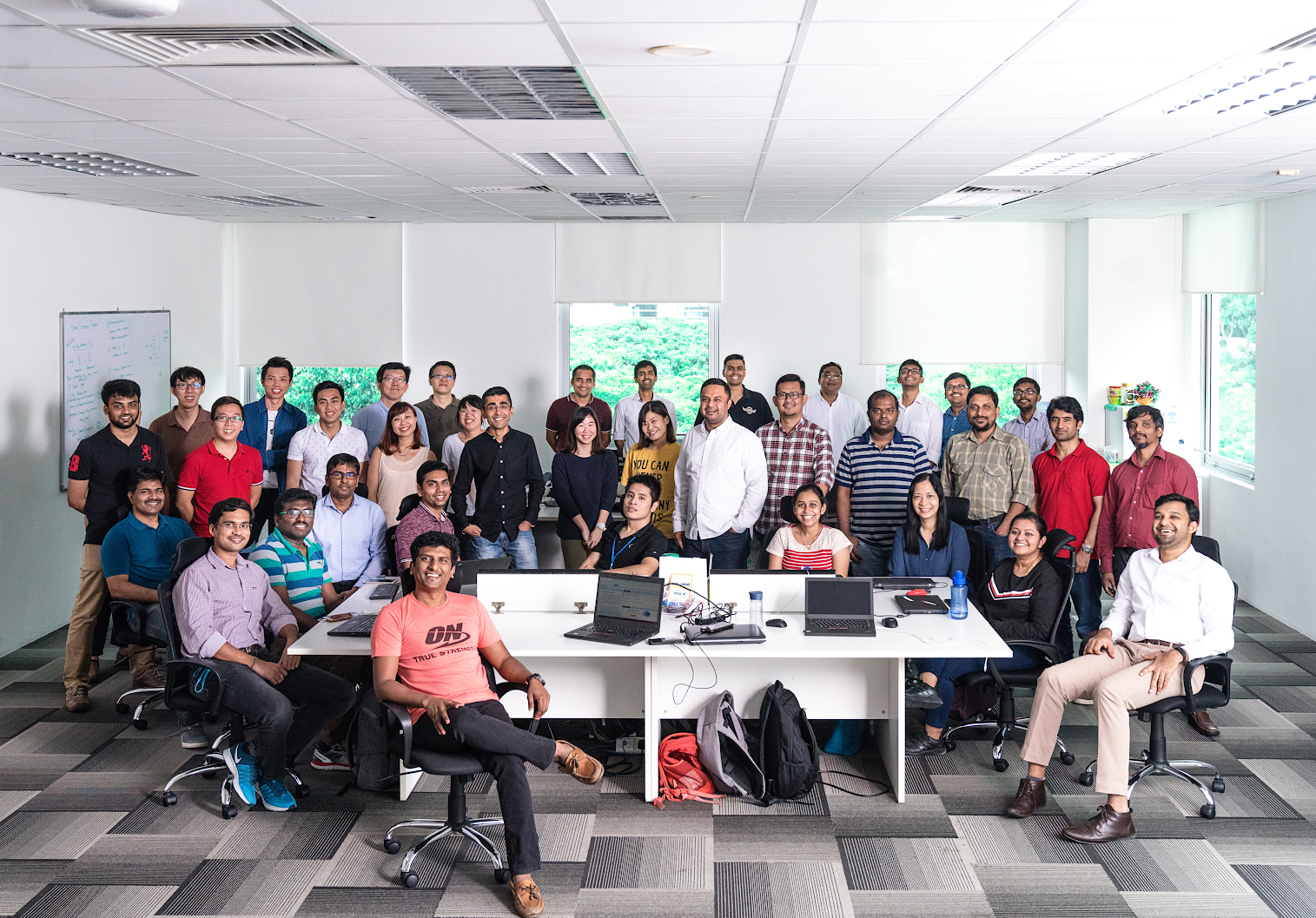 No Limits on Growth
No matter which direction the company is headed, Just Analytics is determined to maintain consistency in operations, as they place a great priority on high-quality outputs. The company's management team sees every Odoo software upgrade as a window of opportunity in operations advancement and business expansion.  In Odoo 13, the Approvals and E-learning apps are highly valued by the employees in the company. The increased transition speed took the user experience up a notch and accelerated workflows throughout the company. 

Hemanta strongly recommends companies considering Odoo to be clear about their business processes before implementing the software. "If we tried to directly use Odoo in areas where there wasn't a manual process ironed out, we would have failed. You need to have a process first and then the software will help in manifolds."

"In the IT industry, I'm always telling my clients to update to the latest software version to leverage the benefits and latest functionalities. So upgrading from Odoo 12 to 13 was the easiest decision, we did not think twice. And when Odoo 14 comes out, we will surely upgrade again."
- Hemanta Banerjee, Founder and Chief Architect of Just Analytics


About Port Cities

Port Cities has two decades of vast expertise in assisting clients with ERP system implementations (since 1997). Starting as a small branch with a few people, the award-winning integrator is now one of the largest global Odoo partners with 14 branches in 10 countries and 4 continents, attaining more than 350 Odoo implementations worldwide.
Port Cities is also the star of our recent Odoo Awards 2020, crossing a remarkable event in Odoo history, by winning all categories in a region for the first time:

Odoo Best Partner APAC 2020 - Port Cities Indonesia
Odoo Best Starter APAC 2020 - Port Cities Vietnam 
Following this successful endeavor, Port Cities recently opened new branches in Mexico, Singapore, and Australia in 2019. In the face of the challenges posed by the global pandemic, Port Cities continues to broaden its horizons by expanding to the UK and Columbia.