Company name: Beckhoff Technik und Design GmbH
Location: Germany 
Industry: Retail
Partner name: Openfellas GmbH
Odoo functional account manager: Carlos Weishäupl Fernandez
Main Apps implemented: Sales, Purchase, Website, Stock, Point of Sale, Recruitment, Attendance, Leaves, CRM, Helpdesk, Project, Online Appointments
Company Size: 80
Number of Odoo Users: 50
Hosting Type: On-Premise
About Beckhoff Technik und Design GmbH
Beckhoff Technik und Design GmbH is a retailer for consumer electronics, domestic appliances, light and living accessories. They are reliable partners in advice, planning, installation and service. While having a retail space with 2000+ m², Beckhoff Technik und Design GmbH are focused on business projects for smart home, public address systems, technology for companies (such as beamers, digital whiteboards, screens and conference systems) and illumination design/planning for B2B as well as B2C. 
Learn more about Beckhoff Technik und Design GmbH at: https://www.beckhoff-verl.de/
A Family Run Business
Beckhoff Technik und Design is part of the Beckhoff Group, which is a family run and owned business that's been operating for over 65 years. The company offers products in all price ranges, but decided to focus on the premium market, offering customers individual solutions tailored to their specific needs. With a large and growing business, in addition to having complex products, Beckhoff Technik und Design was facing some difficulties using several different software systems.
Prior to using Odoo, the company mainly used Excel and paper. Information was not easily accessible and customers buying products across departments would get irritated having to provide their contact details several times. It created additional work for employees as the data had to be input several times. Double entries were common as each employee had their own method for inputting data. These small details made it difficult to create a pool of quality contact information.
Beckhoff Technik und Design had no system in place for inventory control, so employees worked on memory and physically checking the warehouse to see what was in stock. There was also no system to manage barcodes so every price had to be entered manually.
Working with Odoo Partner Openfellas GmbH, Beckhoff implemented the following Odoo apps to address their pain points:
Since implementing Odoo, Beckhoff Technik und Design is now faster at creating quotes and invoices and having all the information they require in one place has saved them a lot of time. They also have a good overview of which products have already been delivered to construction sites. This is very important as these projects tend to span over several months. Employees like being able to see all the sale orders, invoices, opportunities and tickets tied to one contact. Being able to see all the products a customer has bought has made support and up-selling easier.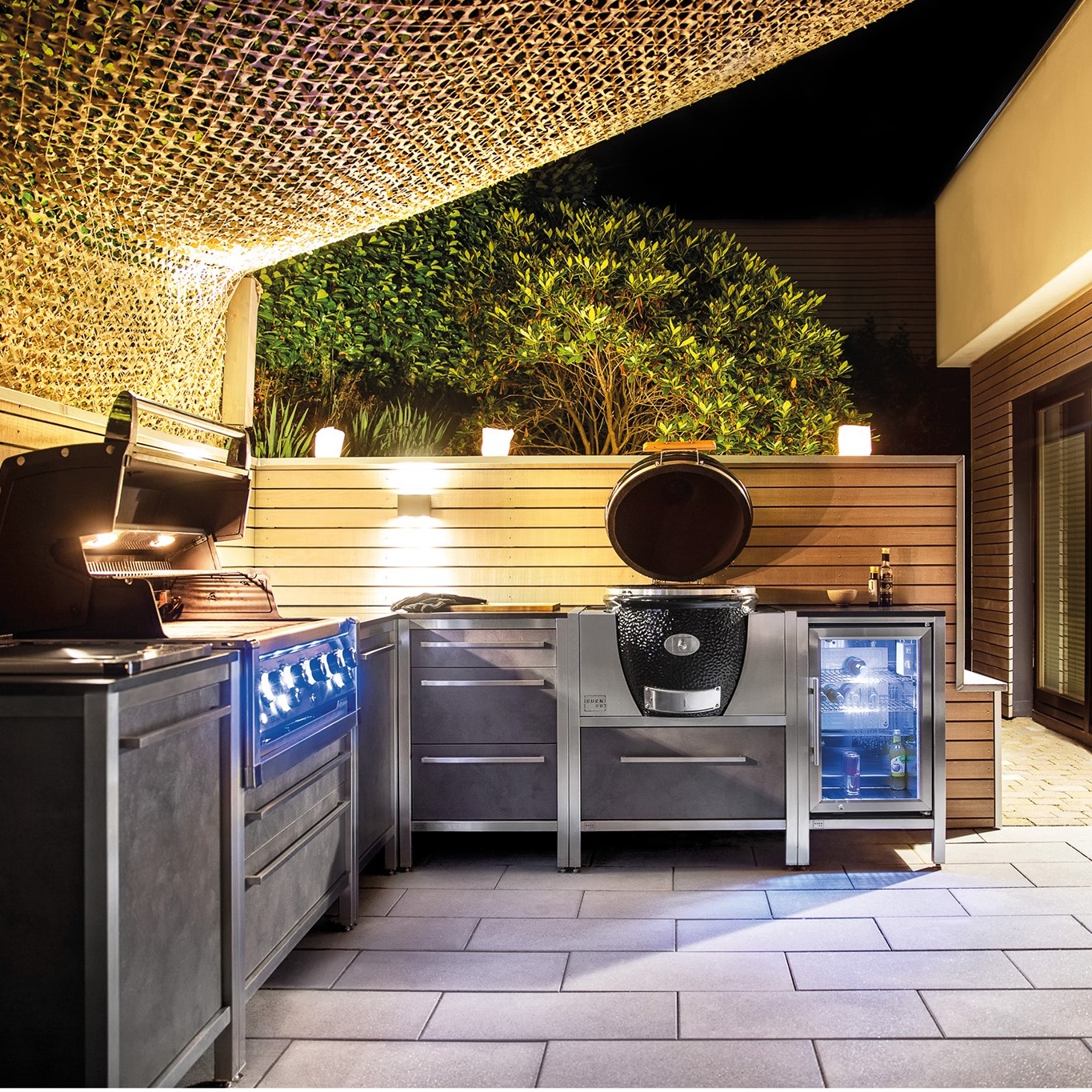 Using Odoo to Navigate uncertain times
During Corona, the company had to shut down and close to the general public. During this time, Odoo was a huge helping hand. Odoo Website was already in place helping the company to transition to operating online fairly quickly. In addition, Beckhoff installed Odoo Live Chat and within a few clicks another communication channel was installed to reassure customers during these uncertain times. Ticketing was introduced to efficiently reply to all inquiries from customers and suppliers. With this the company was able to tackle questions related to products, issues and possible delivery delays due to the Corona crisis. 
In addition, Beckhoff was also able to introduce online appointments for customers to schedule calls and manage in-store appointments thus making it possible to sell whilst still remaining closed. Jan Beckhoff, the project manager who oversaw the company's Odoo implementation, extended the attendance app to compute employee overtime and report it electronically with holidays to the payslip software. This is a real testament to how learnable and easily customizable Odoo is. 
With all these new Odoo features implemented during the Corona period, there was a lot for Beckhoff employees to learn. Thanks to Odoo's one-app-free policy, Beckhoff management was able to quickly create an eLearning platform making it possible for them to quickly communicate and teach employees about the new features at a distance. 
"People love the overview. Everything seems to be only a few clicks away in a nice-to-look-at interface."


-Jan Beckhoff, Technical Manager at Beckhoff Technik und Design
Beckhoff has always wanted to better connect their website with the store and the online appointments have been a great way to do this. It has helped avoid waiting times for customers and enable them to ensure they only have a certain number of customers in the store at one time to keep stick with Corona measures.