Standing out from the crowd
"Life isn't about finding yourself. Life is about creating yourself."
George Bernhard Shaw
Point of sale doesn't have to be all about bar codes and inventory management. You should actually look at it as an opportunity to reinforce your brand - especially if your product is something new and different. How you ask? Displays.
It first became apparent that this was a real problem once we started going to trade shows and getting re-sellers interested in the product. They were fascinated and keen, but, in practical terms, how was the product going to fit in their actual stores? Not only would they take up a lot of shelf space (always a valuable commodity on a shop floor), but the packaging didn't really stack nicely because of its shape.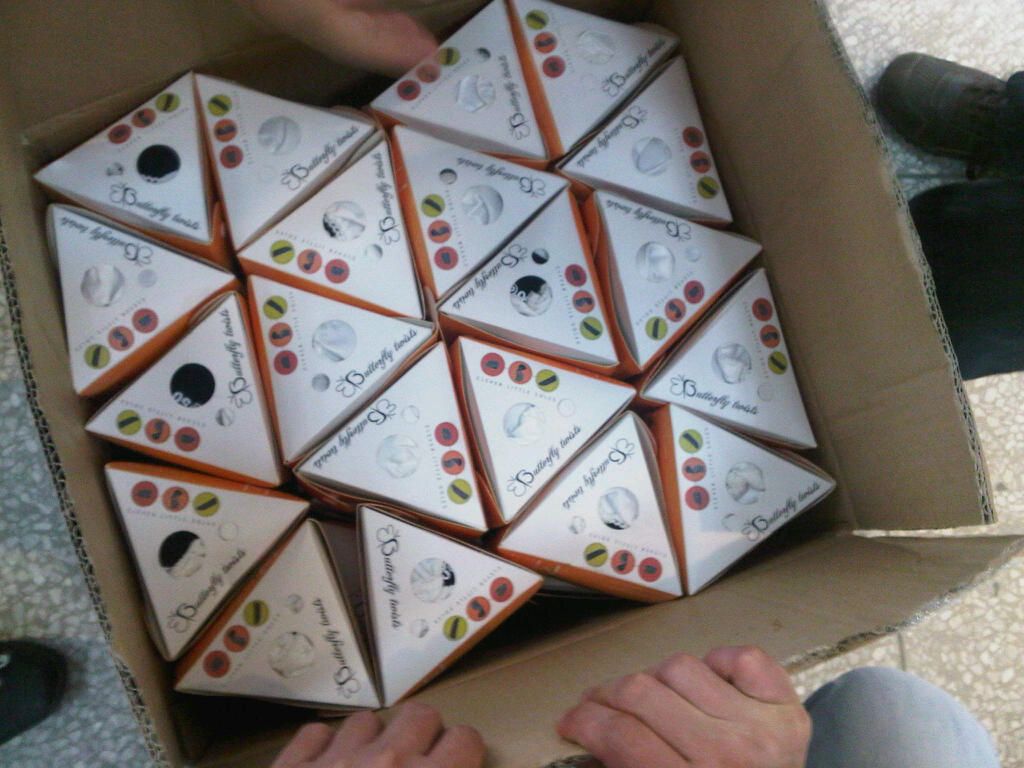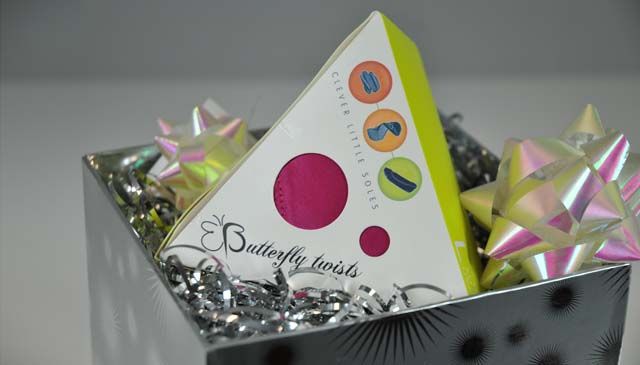 Instead of looking at this as a problem, Butterfly Twists looked at this as an opportunity. Hey, let's design a point of sale that takes the stress out of working out how the product fits in the physical store AND use this as an advertising opportunity. We can help the re-sellers while helping ourselves (in addition to the fact they're going to sell the product in their store already). 
 Anything additional with branding the company could get into the stores of re-sellers would increase brand visibility. Of course, in order to make a splash, the bigger the better...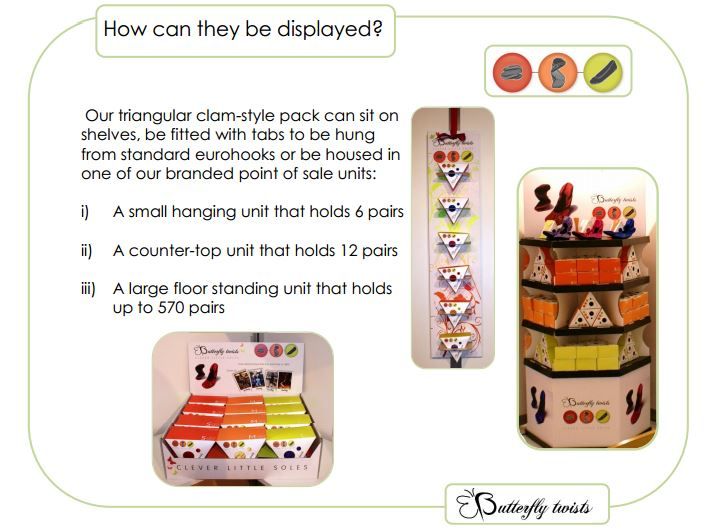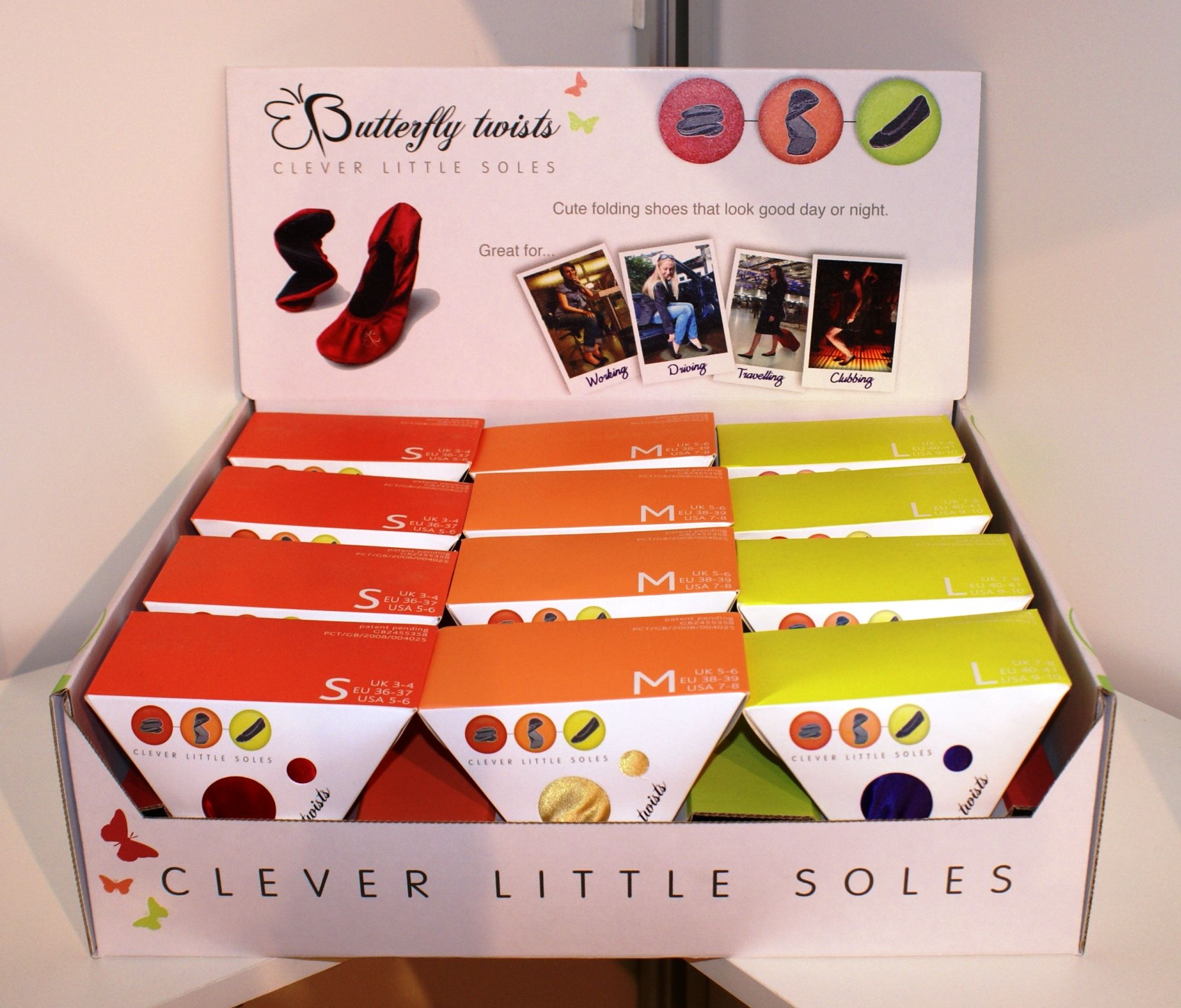 But, not surprisingly, not every re-seller wanted a great big display taking up floor space in their store. So, there needed to be a variety of options - like a hanging display for walls and a display to sit on the counter at the checkout. 
In-store visibility is a great way to introduce potential customers to your product - especially if your product is new and people have never heard of your company or brand.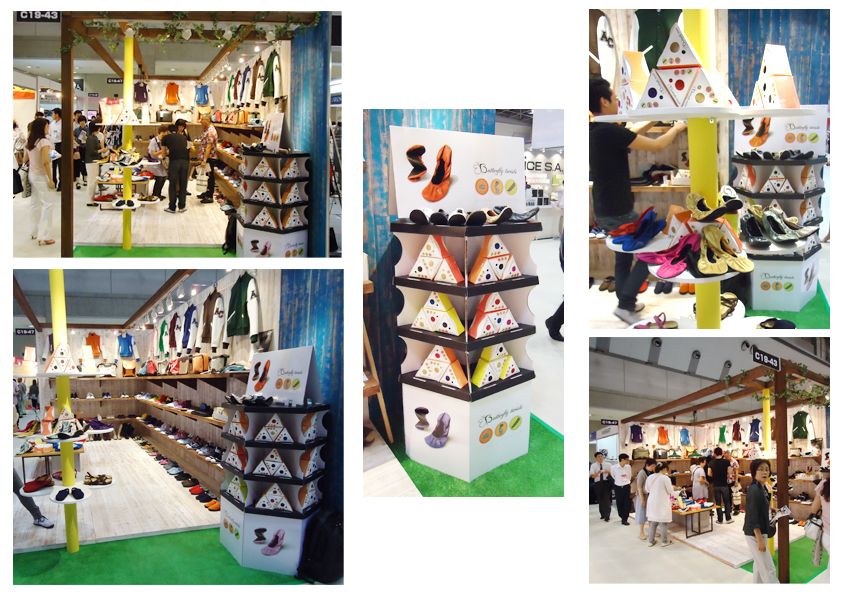 A good point of sale display that will help you achieve these aims should:
include your brand's logo
use your brand's colours
have images of the product you're selling
and, have great design so it's eye-catching! Store owners will be more happy to have something that draws potential customers into their store.
If your company is small or you're just starting out, it could be difficult to give stores the point of sale displays free of charge. But you have to remember that it's to your advantage if the store agrees to use one of your displays. So, don't use displays as an extra opportunity to make money. If you really have to charge, ask for the bare minimum.
Do you want to command attention from shoppers in-store and boost sales by promoting and reinforcing your brand? A point of sale display could be just the right step. Keep track of the whole process while you design, commission and test a variety of options.
Subscribe to our Marketing newsletter
Get the new blog posts directly in your inbox.
Are you ready to take your business to the next level?
We're always ready to help!