البحث عن خدمة؟
اتصلْ بشريك
Venturous Solutions
Ready

الشريك Villa 73, 56 St, First Quarter, Seventh Region, 5th District, New Cairo
Cairo
مصر
IT/Communication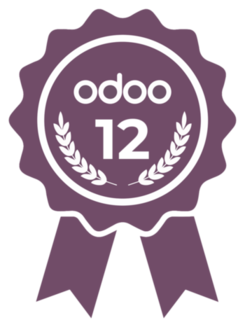 Venturous Solutions is a software professional service company was born of its founder's, Team4 World, vision of becoming a "World-class Business Innovation & Technology".
Our mission is to be the "Trusted Integrated Business Technology Services provider" of choice for our clients in this digital era.
We provide software solutions and services to our customers regarding software development, system's integration as well as ERP systems.  We are Odoo Certified Business Partner with wide range of experiences in different ERP systems
العملاء

Eastwind kennels
From Chivahuas to Great Danes, dogs of all breeds and sizes. We're about dogs. From boarding, to training, to ensuring that your dog is the best he can be. We're by dogs. the standards, the care and the complete experience from the moment your dog sets paw on Eastwind Kennels. At Eastwind Kennels your dog is part of a family. A family that strives to embrace every dog and adapt to the needs of the dog.

Taj Al Sultan
Industrial Kingdom Company, is a Lebanese established institution that works for the health conscious, knowing that olive oil is essential for any modern kitchen. With the variable flavors and types, all olive oils have one thing in common, not in bottle and packages but in Olive itself.

The process that begins with plantation and harvest is considered as an imperative process for the company, because we know that the Olive tree must be pampered as much as it deserves pampering. From this small but proud country, we succeeded in knitting a multinational web, by establishing a sister company in Dubai, Taj Al Sultan, as well as distributing all over the MENA region.

Venturous Solutions
Venturous Solutions is a software professional service company was born of its founder's, Team4 World, vision of becoming a "World-class Business Innovation & Technology".

Our mission is to be the "Trusted Integrated Business Technology Services provider" of choice for our clients in this digital era.

We provide software solutions and services to our customers regarding software development, system's integration as well as ERP systems. We are Odoo Certified Business Partner with wide range of experiences in different ERP systems