البحث عن خدمة؟
اتصلْ بشريك في قطر
Ever Gulf Co. W.L.L.
Ready

الشريك 7th floor-Office 29 Al Reem Tower, West Bay, 17798
Doha
قطر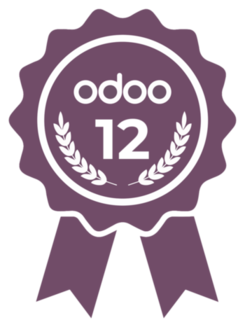 Everteam Global Services / Ever Business Solutions is an international software provider that brings about 30 years of leadership and innovation combined in Enterprise Resource Planning, Content Services, Process Services, and Data Governance, directly operating for the Qatari market under Ever Gulf Co. W.L.L.
With its distinctive knowledge in advanced technology and conducted by its microservices architecture. 
Ever Business Solutions emphasizes on covering all business needs related to various sectors and 
industries such as government, manufacturing, healthcare, finance, and much more.
Through a well-planned service offering portfolio, we work on generating specific business solutions while combining cutting-edge innovations such as AI, IoT, and Machine Learning. With offices located around the US, Europe, and the MENA region and with its years of expertise, the enterprise managed to become a trusted leader in information governance supported by an ever-increasing legal and compliant environment. 

العملاء

Foodak - VCV
Established in 2020, Foodak — VCV e-commerce platform consists of a team of dedicated professionals working towards providing the best user experience in Qatar by making online food delivery simpler, more convenient and satisfactory through combining the gatherings of ongoing market research and modern technological solutions.

With the support of an experienced technical team allocated for the project, the company implemented an Odoo based solution tackling administrative and human resources operations, along with managing their finances through Accounting, Payroll, Budget and Assets. The transformation allowed Foodak to boost their workflow and capture new opportunities through the newly implemented CRM and Sales integrated modules.


QShield
QShield is Qatar's leading Global Mobility and Business Support services provider, working with clients across multiple sectors including IT, education, healthcare, defense, financial services, and more. From providing consultancy and advisory services in areas related to global mobility, immigration services, business setup, and compliance to handling any type of business document required to get a running business.

Qshield was capable of enhancing their business process by implementing an eService management solution through Odoo Enterprise that encouraged tracking and monitoring employees' and dependents' applications, in addition to managing companies with their corresponding contracts. The organization was thereby able to have a clear overview of its services through an advanced dashboard and business intelligence reporting for better management and increased productivity.

Qatar investment Authority
The Qatar Investment Authority is Qatar's state-owned holding company that can be characterized as a sovereign wealth fund. It specializes in domestic and foreign investment. The QIA was founded by the State of Qatar in 2005 to strengthen the country's economy by diversifying into new asset classes.

QIA implemented a complete information management solution based on Odoo ERP that enabled them to oversee, monitor, track, control and manage contacts. The investment made by the enterprise for a turnkey solution activated the nourishment of the company's future as a result of adopting an accelerated workflow, while granting the competence to thoroughly forecast and plan future campaigns and activities segmented to the right audience.