Transform the future of your business - today!
In these uncertain times, we want to empower companies to grow with disruptive tools. That's why Odoo is inviting entrepreneurs, executives, and innovators to our next remote event!
Did you know that companies use an average of 10 different applications to manage their business? Jump into the 21st century with an integrated, customizable, and affordable solution where everything is online, digital, and easy-to-use. Discover how more than 150,000 companies from around the world have saved time and money with Odoo.
Join us from the comfort of your own home, and learn how integrated business applications can transform your company in new, innovative ways.
Discover ways to grow your business
​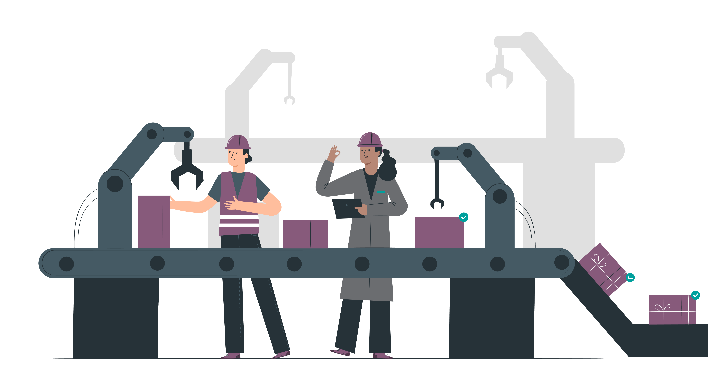 ​
In this Roadshow, we'll see how Inline Cleaning Systems (ICS) and Rando Machine, a manufacturing company group that serves several industries including automotive, agriculture, construction, aerospace, and more, replaced their legacy system and implemented Odoo throughout their whole process.
What are Odoo Roadshows?
Odoo Roadshows are a series of international events that are organized after the release of a new version of Odoo, or after the launch of a new application. These events are the perfect opportunity to discover how Odoo has helped more than 150,000 businesses save time and money!

Who attends Odoo events?
Odoo business users, business leaders, existing partners, and more. Past events have hosted over 1,000+ attendees, consisting of Odoo partners, founders, CEOs, and everyone in between. Since our software cuts across all industries, we welcome all guests - from startups to larger companies - representing manufacturing, agriculture, sales, hospitality, and so much more! 

Why should I attend?
•  Meet Odoo experts
•  Network with business professionals who share your interests and industry passion
•  Stay on top of the latest business management trends and technologies
•  Learn about new business technologies that are changing the way companies operate
How much are the tickets?
This event is completely free, but registration is required to get the link.

How do I register for this event?
 To register, simply click the green button at the top-right side of the page.

What is the language of the event?

This presentation will be given in the following language: English
Show Speakers:
Odoo Host | Yosiat
Odoo Account Manager | Raul, Odoo Host
Odoo Partner/Novobi Representative | Raphael
Novobi Client | Andy Wilcox from ICS
Sponsored By:
Novobi is an Odoo Gold Partner, Austin,Texas- based Software and Service company that specializes in Odoo implementation and customization. With 100+ projects successfully completed, Novobi has implemented future-proof all-in-one manufacturing systems including ones with required compliances such as ITAR, FDA, and HIPAA.

Novobi optimizes manufacturing and retail workflows using data science, cloud architecture, and advanced automation for digital transformation and growth. Novobi has enriched Odoo Enterprise with customized manufacturing solutions such as Material & Purchase Planning, High Performance Inventory, Demand Forecasting, and an Integrated Finance Suite including Advanced Accounting and Payroll. 
These products are developed with the support of professional experts suchs as CPAs, CPPs, and Manufacturing Professionals. With pre-built solutions that can be quickly and easily implemented, Novobi saves clients time and cost on advanced features.
For more information click on the link: www.novobi.com