hotel
Module for Complete Hotel management which includes the basic operations at a hotel/apartment.
You can manage:
Hotel Configuration (Room, Amenities, Services, Floor, Currency Exchange)
Manage History of Check In, Check out
Payment
Different Reports are also provided, mainly for hotel statistics
Usage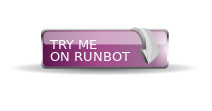 Bug Tracker
Bugs are tracked on GitHub Issues. In case of trouble, please check there if your issue has already been reported. If you spotted it first, help us smash it by providing detailed and welcomed feedback.
Credits
Maintainer

This module is maintained by the OCA.
OCA, or the Odoo Community Association, is a nonprofit organization whose mission is to support the collaborative development of Odoo features and promote its widespread use.
To contribute to this module, please visit https://odoo-community.org.
Please log in to comment on this module Great version, i wonder, when do you release for Odoo 11?
Excelent work as ever. Congratulations Demo
Is there a trail online demo? Error
When I click on pricelist I'm getting error, can you fix this?
Absolutely Needed for any Kind of Hotel and Restaurants
Hotel management gives ease solution for any kind of hotel and restaurants to make their work effective and efficiency. Thanks to the Team. Subtotal and total not working
Hello, the Hotel Management it's a great app. I installed the module but when generating the invoices the subtotal and the total are not calculating. Thanks Will Uemura where's documentation?
hello, it's good job and alot of people need you module, but please we need documentation or tutorials to how to use module .